The workshop was conducted by Dr. Sandhya G. Krishnan, Associate Director-Cognizant, Change Management Leader on 28/7/2023.
The objective of the workshop was to equip MBA students with the necessary skills and knowledge to gain a competitive edge in today's dynamic business environment. The workshop focused on the highly competitive business landscape and discussed strategies and approaches adopted by successful organizations to establish and sustain a competitive advantage.
The discussion further delved into the concept of core competencies and their role in developing a competitive advantage.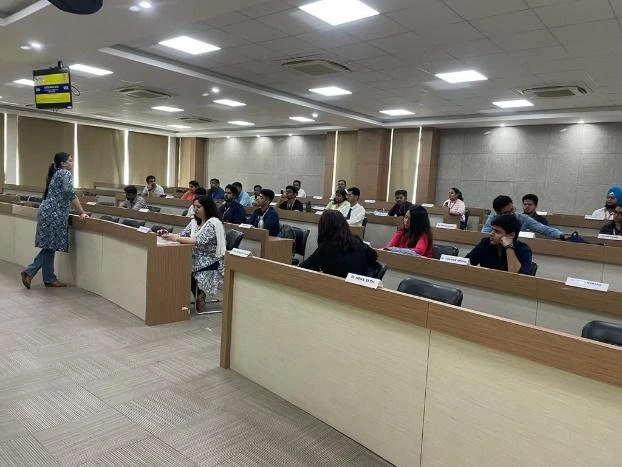 Ms. Krishnan guided the students through a series of exercises and case studies, enabling them to identify their own core competencies and leverage them effectively. The resource person also talked about the significance of continuous skill development in maintaining a competitive edge. She discussed various skills relevant to the MBA students, including communication, leadership, problem-solving, and critical thinking. Practical tips and techniques were shared to help students enhance these skills.
Real life examples and case studies illustrating how organizations utilize skill-building initiatives to gain a competitive advantage.
The workshop included interactive exercises to promote active engagement and participation among the students. Students were encouraged to share their perspectives, ask questions, and participate in group activities. These sessions facilitated a fruitful exchange of ideas and allowed students to learn from each other.