Excelsior 2023 - 10 Days Induction Programme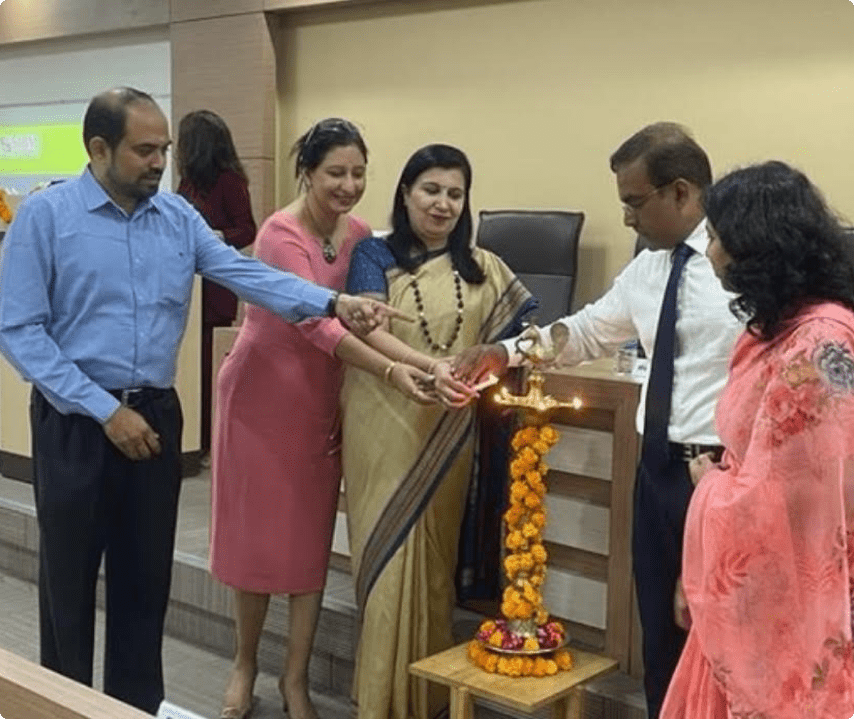 Symbiosis International University launches SIBM, Noida and hosts "Excelsior 2023" Induction Programme for MBA 2023-25 Students
Symbiosis Institute of Business Management (SIBM) Noida, a newly launched institute under Symbiosis International (Deemed University), successfully concluded "Excelsior 2023," a 10-day induction programme for the MBA 2023-25 batch. The programme marked the beginning of an enriching academic journey for the first batch of MBA students. 
The inaugural session, held on 27th June, 2023 at SIBM Noida, commenced with the blessings of the honorable Pro-Chancellor, Dr. Vidya Yeravdekar and Vice Chancellor, Dr. Rajani Gupte. Dr. Vandana Ahuja,  Director-SIBM, Noida welcomed senior corporate leaders like Ms. Aarti Gulati, Managing Director, Head-Enterprise Transformation, APAC, Citibank, Mr. Premjeet Sodhi, Chief Strategy Officer, Wavemaker, Mr. A.V. Surya, CEO and Co-founder, Convergent, Mr. Manish Nigam, CEO, Vytals, Mr. Dharm Rakshit, Plant Human Resources Head and Lead-Employee Relations, HeroMotocorp, Mr. Kulpreett Singh Sawhney, Sr. Director and India Lead-Learning and Development, Publicis Sapient, Mr. Abhishek Singh and Ms. Seema Tomar, Britannia Industries Ltd. Their industry expertise laid a strong foundation for the students' academic and professional pursuits. Dr. R. Raman, Dean, FoMS, also addressed the students during the inaugural session.
Excelsior, 2023 also encompassed workshops on developing a competitive advantage, building a personal brand using LinkedIn, business storytelling, and design thinking. Additionally, sessions on goal setting for career progression, effective communication skills, emotional intelligence, and team-building workshops were conducted.
The MBA students also had the privilege of visiting the Hero Moto Corp plant in Dharuhera, Gurugram, gaining practical insights into manufacturing processes. Excelsior 2023 has provided the MBA 2023-25 batch at SIBM, Noida with an excellent learning experience, equipping them with industry insights, skills, and knowledge necessary to thrive in the dynamic business landscape.