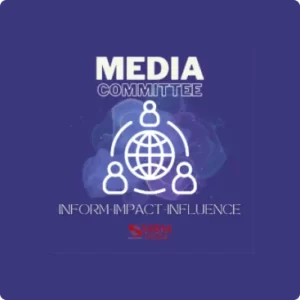 Media Committee
Moto:
Inform-Impact-Influence
Media Committee
The Media Committee at SIBM Noida is dynamic team of creative individuals who play a pivotal role in capturing and conveying the essence of the institute. With expertise in photography, videography, and content creation, they are responsible for documenting and preserving the memorable moments and achievements of SIBM Noida.
Through creating engaging multimedia content, the aim is to showcase the vibrant student life, academic excellence, and impactful events that define the institute. This team strives for shaping the narrative and leaving a lasting impression through the power of media.
Objectives
Managing the media presence of SIBM Noida
Creating and sharing relevant content, news, and updates
Ensuring effective communication and branding of the institute
Co-ordinator:
Abhinav
Members
Hriday Sharma
Yash Joshi
Rajan Kumar Manda