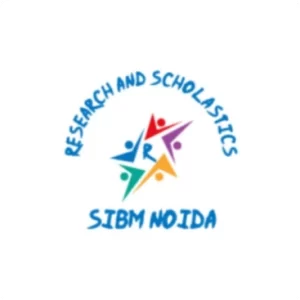 Research and Scholastic Committee
Moto:
Encourage and foster a culture of research
Research and Scholastic Committee
The Research and Scholastic Committee at SIBM Noida is a team of dedicated members committed to promoting a culture of intellectual curiosity and academic excellence. This committee facilitates and encourages research initiatives among students and faculty members, fostering a stimulating environment for knowledge creation and dissemination.
They aim to organize seminars, conferences, and workshops that provide a platform for intellectual discussions and the exchange of ideas. The aim is to nurture a research-driven mindset and equip the students with the necessary skills to contribute meaningfully to their respective fields.
Objectives
Encourages research and scholarly pursuits among students
Organizes workshops, seminars, and conferences
Supports students in publishing research papers and participating in research projects
Co-ordinator:
Nitya Tiwari
Members
Ravindra Manahar
Charugundla Nanda Kartheek