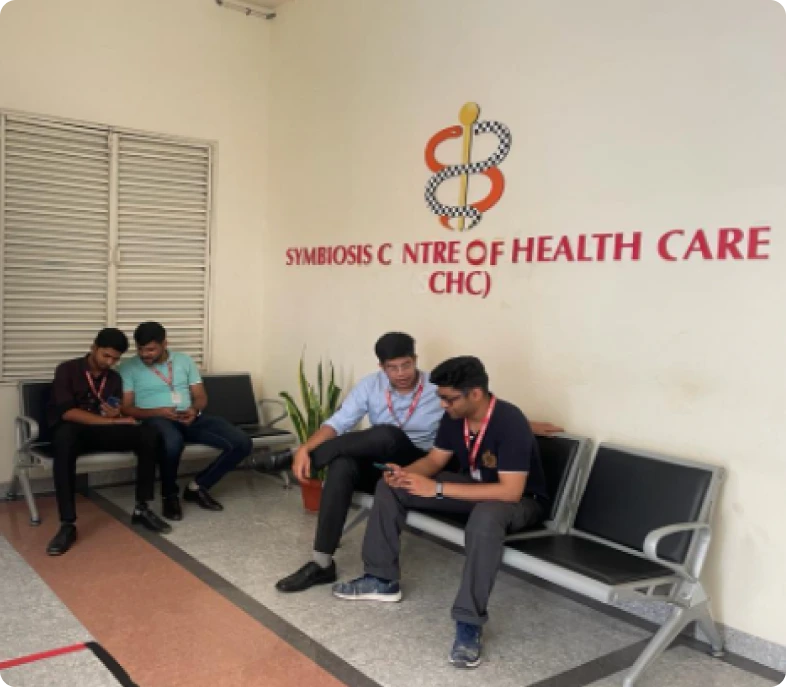 The Symbiosis Centre for Health Care (SCHC) is a dedicated in-house Health Care Centre exclusively serving the staff and students of the various Symbiosis institutes on our Lavale hilltop campus. The aim is to prioritize the well-being of our Symbiosis family, providing comprehensive health care services to promote a positive and healthy lifestyle. 
At SCHC, a team of specialist doctors conduct annual health check-ups for all students of SIBM Noida. Health and wellness are of utmost importance, and SIBM Noida take proactive measures to ensure your well-being throughout your academic journey. 
We believe that a healthy mind and body are essential for your overall growth and success. Through preventive, and curative health care services, we strive to nurture a thriving and robust community within the Symbiosis family.