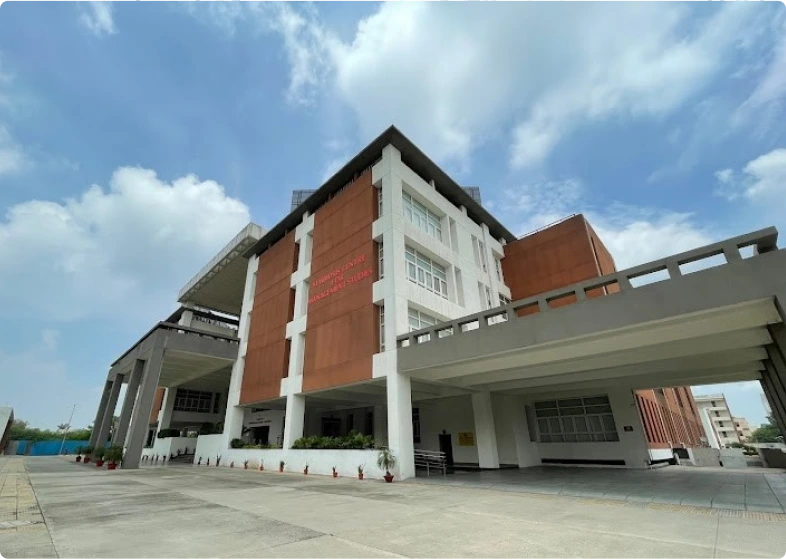 Symbiosis Institute of Business Management, Noida
Symbiosis Institute of Business Management, Noida is a constituent of SYMBIOSIS INTERNATIONAL (DEEMED UNIVERSITY) – SIU. Established in 2023, SIBM Noida hopes to become one of the premier B-Schools in the National Capital Region. The institution focuses on academic excellence, a strong industry connect and internationalisation. Regular guest lectures from Industry stalwarts as well as International experts ensures that the students get adequate exposure to the dynamic industry practices as well as global, academic and cultural happenings.
SIBM, Noida is a part of the Symbiosis International University (SIU), which has been ranked amongst top 50 Universities in India by NIRF, Government of India. The University has also been ranked among the top 250 Universities in Asia and top 150 in BRICS by QS World University rankings survey 2018.
The essential strong pillars of SIBM, Noida are its exemplary students, accomplished faculty and numerous visiting faculty members from the industry. SIBM, Noida also has a strong student council, comprising 5 different teams. With a dedicated approach to academic rigour, participative teaching-learning ecosystems and significant student exposure to the dynamic business world, the institution is preparing to become one of the leading institutions in the National Capital Region.
As of now, SIBM, Noida offers the following programmes –
(Marketing, Finance, Human Resource Management, Operations and Supply Chain Management)
Symbiosis Institute of Business Management (SIBM) Noida stands as a shining beacon of educational excellence in the heart of Noida, making it the best MBA college in the Noida region.
Comprehensive MBA Programmes
SIBM Noida offers a wide array of MBA programmes, catering to diverse career aspirations. These programmes include specializations in Marketing, Finance, Human Resource Management, and Operations and Supply Chain Management. This versatility ensures that students can align their education with their passions and career goals.
The faculty at SIBM Noida consists of industry veterans and experienced educators who provide valuable insights, fostering a holistic learning experience. The curriculum is designed to be rigorous, relevant, and forward-thinking, equipping students with the skills and knowledge required to excel in today's dynamic business landscape.
Corporate and Faculty Development
SIBM Noida is not just about nurturing the talent of budding managers; it also extends its expertise to the corporate world. The institution offers Management Development programmes (MDPs) tailored to the needs of corporate organizations. These programmes are designed to enhance the skills and capabilities of working professionals, enabling them to thrive in their respective roles.
Furthermore, SIBM Noida conducts Faculty Development programmes (FDPs) to empower educators with contemporary teaching methodologies and industry insights. By doing so, the institution contributes to the overall enhancement of management education.
A Commitment to Excellence
What sets SIBM Noida apart as the best MBA college in Greater Noida is its unwavering commitment to excellence. The institution maintains high academic standards, ensuring that students receive the best education possible. SIBM Noida's holistic approach not only focuses on academic learning but also on personality development, leadership skills, and industry exposure.