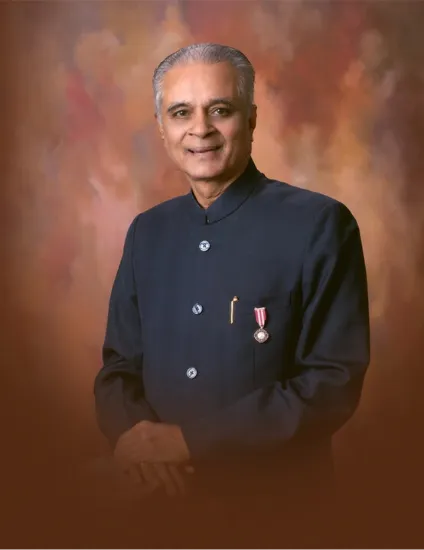 Prof. Dr. Shantaram Balwant Mujumdar
Prof. Dr. S. B. Mujumdar is the Founder and President, Symbiosis; and Chancellor, Symbiosis International (Deemed University). A renowned academic and educationalist, he has received civilian honor many times by the Government of India. He was awarded Padma Shri in 2005 and Padma Bhushan in 2012. He was also awarded Punyabhushan in 2009. The complete list of accolades, far too long for these pages, includes Maharashtra Gaurav Award and the FIE Foundation Award.
He was born on 31 July 1935, in Gadhinglaj, Kolhapur district, Maharashtra. He won a master's degree in botany with honors and a doctorate in microbiology. He was the Head of the Department of Botany at the Fergusson College in Pune for over twenty years. He has authored a number of books and research papers, all of which are regarded as landmark publications in botany and other sciences. He also served on the Executive Council Senate and the Academic Council of the University of Pune for several years.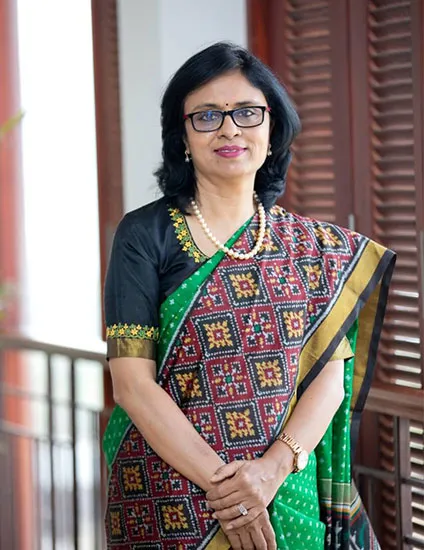 Pro-Chancellor, SIU & Principal Director, Symbiosis
Dr. Vidya Yeravdekar is the Principal Director of Symbiosis Society, and the Pro Chancellor of Symbiosis International University. The Symbiosis International University is a multi-disciplinary, multinational, multi-cultural University that having 45000 students from all States of India and international students from 85 countries. The Symbiosis Society not only has under its ambit the Symbiosis International University but also has K12 Schools, College of Arts and Commerce and Museums- the Afro Asian cultural museum and the Dr. Ambedkar Museum.
Dr. Vidya holds a Post Graduate Degree in Medicine, a Degree in Law and Ph.D. in 'Internationalisation of Higher Education in India'. Having presented papers at various National & International Conferences, she has numerous research publications to her credit and has also authored several books. Ranked No.14 amongst India's top 25 Powerful Women, Dr. Vidya has been instrumental in bringing in innovative approaches to promote internationalisation of higher education in India.
As a member of University Grants Commission (UGC) for two terms, Central Advisory Board of Education (CABE) under Ministry of Education and Indian Council for Cultural Relations (ICCR) under Ministry of External Affairs, she has been a facilitator of innovative approaches to higher education in India.
Dr. Vidya has been appointed as a member of the expert group on Global Outreach of Higher Education, formulated by UGC to implement the National Education Policy 2020 that was rolled out by the Ministry of Education Govt. of India, member of the Advisory Group of Analytical and Advisory work (ASA) World Bank, Advisory Committee of the IAU for the global survey on internationalization and member of the Board of Trustees of Muscat University, Oman.
She is a Chairperson of the FICCI Committee on Higher Education and serving 3rd term. Dr. Vidya has been appointed as Member of India Brand Equity Foundation (IBEF) Trust set up by Ministry of Commerce & Industries, Government of India, to promote the 'Brand India' label in overseas markets, member of the Expert Group constituted by the UGC for Development of Educational Framework for Global Citizenship in Higher Education Institutions and UGC Expert Committee constituted to prepare the guidelines for Credit-Based Courses and Internship opportunities.
She has elected as Member of the Central Governing Council of Services Export Promotion Council (SEPC) set up by the Ministry of Commerce & Industry, Government of India, Member of the General Assembly of the Indian Council for Cultural Relations (ICCR), Governing Body of Yashwantrao Chavan Academy of Development Administration (YASHADA), Governing Board member of the International Sports University, Government of Maharashtra and Member of the NEP implementation committee of Government of Maharashtra. She also serves on the Board of Directors of Emcure Pharmaceuticals Ltd and Bajaj Holdings & Investment Limited.
Dr. Vidya has been appointed as the first Chair of the OBREAL Global India Chapter a for a period of 3 years. She is a member on the Board of several organisations like Rayat Shikshan Sanstha, Research Committee of the Association of Indian Universities (AIU), Public Health Foundation of India, Symbiosis University of Applied Sciences Indore, Symbiosis Skills and Open University, Pune. She is a member of many corporate bodies such as Federation of Indian Chambers of Commerce & Industry (FICCI), Confederation of India Industry (CII), Maratha Chambers of Commerce and Industries (MCCIA) and Not for profit organisations like HK Firodiya Foundation, India International Centre (IIC), Pune International Centre (PIC) & Pune Citizens Police Foundation (PCPF).
She has also been a member on many other organizations such as Independent Director on the Board of RITES Limited under Ministry of Railways, Government of India, Education Quality Upgradation and Inclusion Programme (EQUIP) Committee, Ministry of Education, Govt. of India, Indian Institute of Corporate Affairs, Yeshwantaro Chavan Maharashtra Open University, State Knowledge Advisory Board of Higher Education, Government of Andhra Pradesh, Sub-Group on Higher & Technical Education and Skill Development of Chief Minister's Advisory Council, Government of Rajasthan.
Dr. Vidya's hard work has won her numerous awards and accolades. Her continuous endeavour to innovate and initiate has helped Symbiosis attain its present respect and admiration. Having accomplished all such feats, Dr. Vidya is now committed to shaping Indian higher education globally through her extensive work in the field of internationalisation of higher education.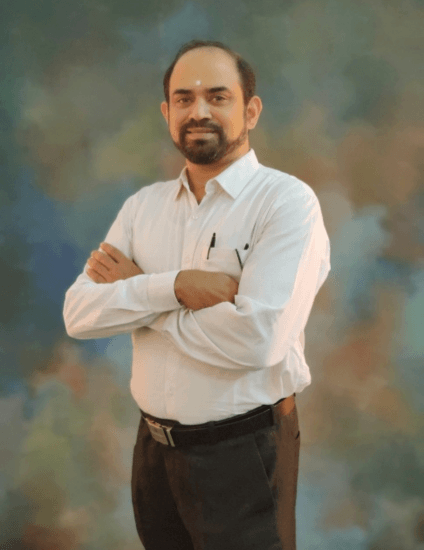 Dr. Ramakrishnan Raman, an accomplished academician and seasoned professional, is the Vice Chancellor at Symbiosis International (Deemed University). With a remarkable educational journey that includes a Bachelor's Degree in Computer Science and Engineering and an MBA in Systems and Marketing, and a doctoral degree in Management from Pune University, Dr. Raman brings a wealth of knowledge and expertise to this esteemed institution. His extensive career spanning over two decades is a testament to his diverse experience in the corporate, academic, and research domains. He has served Symbiosis for over a decade in different capacities including Professor & Director Symbiosis Centre for Information Technology, Professor & Director Symbiosis Institute of Business Management – Pune, Dean – Faculty of Management and Director – Strategy & Development. Dr. Raman's contributions extend beyond the classroom, as he has been instrumental in fostering international collaborations with universities in Japan, Canada, United Kingdom, and the United States. His prolific research in Information Systems, IT Strategy, Entrepreneurship, AI, Big Data, has earned him recognition with international academia. He has published several papers in reputed International Journals indexed in SCOPUS and Web of Science.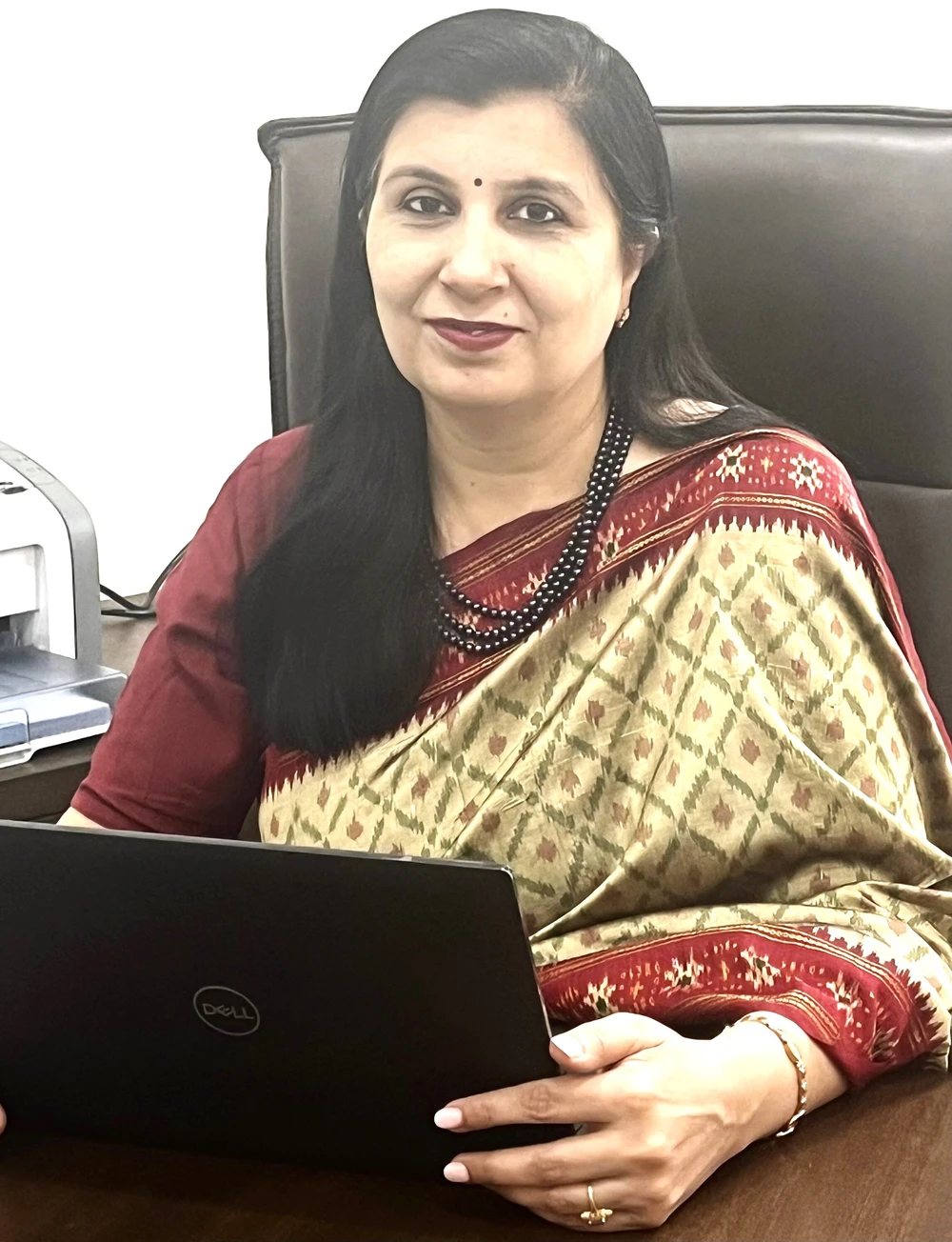 Director, Symbiosis Institute of Business Management, Noida
Dr. Vandana Ahuja is the Director at Symbiosis Institute of Business Management, Noida. She has over 25 years of work experience and is a Professor of Marketing. She is the author of the book on Digital Marketing – published by Oxford University Press and is the proud recipient of the ILDC-AMP women achiever's award for excellence in Management Teaching. 
She has also published several edited books and several manuscripts in International and National journals and also serves on the Editorial Board of several International Journals. She has organised and chaired several National and International conferences and has guided PhD. students in the domain of Management. 
Prior to working at Symbiosis, she has worked with Jaipuria Institute of Management as Dean-Academics, Amity Business School as Professor, IILM Graduate School of Management as Dean-Research and faculty at Jaypee Business School. Her strengths include Teaching, Research, Academic Administration and Institution Building.
Along with her scholars she has received several awards and accolades for her research contributions in the field of Digital Marketing, CRM and Branding. She has convened several Doctoral Research Conclaves and guest edited several special issues with International Journals. 
She has been instrumental in signing several MoUs with International educational institutions. She has conducted several Management Development Programs for organisations across the Hospitality and Retail sectors.