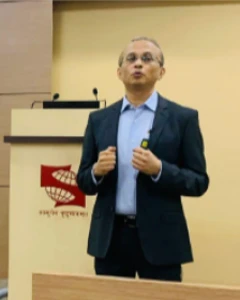 Mr. Manish Nigam
CEO of Vytals
He provided the students with valuable insights and knowledge on various topics crucial for personal and professional development. Mr. Manish Nigam covered a wide range of subjects, including mind-set, emotions, behaviour, and responsibilities, fostering a holistic understanding of essential attributes for success in the business world.
Mr. Manish Nigam emphasized the significance of adopting a growth mind-set and embracing lifelong learning. Students were exposed to the concept of design thinking and its application in problem-solving. The speaker also shed light on disruptive innovation and its role in driving organizational growth and competitive advantage. He delved into the importance of emotional intelligence, resilience, and grit in the professional landscape. He highlighted the correlation between emotional intelligence and effective leadership, and the impact of resilience and grit on overcoming challenges and achieving personal and professional success.
Mr. Manish Nigam discussed the significance of social capital, experiential learning, servant leadership, and transformational leadership. Students gained insights into building effective networks, leveraging experiential learning opportunities, and cultivating leadership styles that inspire and drive positive change within organizations.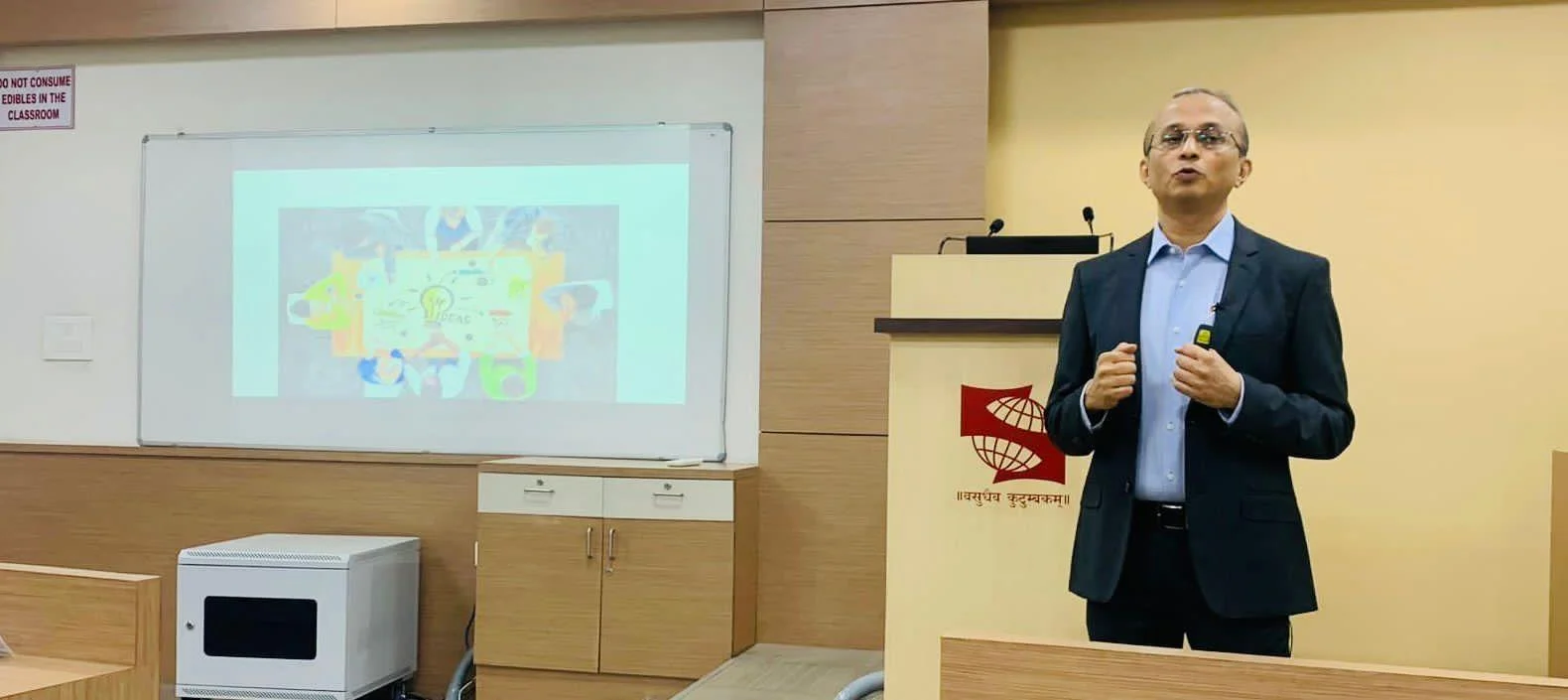 He introduced the concepts of sustainability and shared value, emphasizing the importance of corporate social responsibility. He highlighted the role of businesses in contributing to the greater good and creating sustainable, positive impacts on society and the environment. The session concluded with an engaging question and answer round where students had the opportunity to seek clarification, share their perspectives, and gain further insights from Mr. Manish Nigam's expertise.