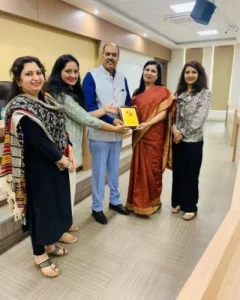 Mr. Dharm Rakshit
Plant Human Resources Head and Lead Employee Relations – Human Resources Hero MotoCorp
His talk focused on the topic "Creating Your Personal Brand: Unleashing Your Unique Identity" and aimed to provide valuable insights and guidance to the students on building a strong personal brand for their professional success. With his extensive experience and expertise in the field of human resources, he offered valuable perspectives on personal branding and its significance in today's competitive job market. Mr. Dharm Rakshit began the session by drawing parallels between the uniqueness of every character in the epic Mahabharata and the importance of embracing one's unique identity in personal branding.
He emphasized that personal branding allows individuals to showcase their distinct qualities and strengths. The speaker highlighted the significance of creating and leveraging a personal brand, which serves as a powerful tool in differentiating oneself in the professional realm. Students were guided on identifying their target audience and understanding their needs and expectations. He emphasized that a strong personal brand resonates with the target audience and addresses their pain points. The speaker provided insights on crafting a compelling brand story that communicates one's unique value proposition, accomplishments, and aspirations.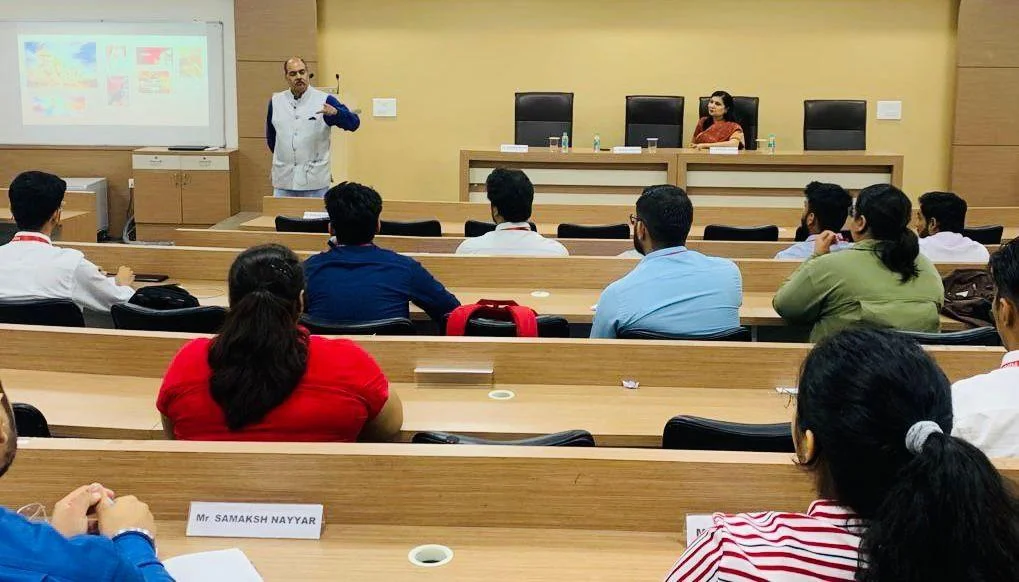 Lessons from Salvador Dali: Mr. Dharm Rakshit shared the example of Salvador Dali to highlight the importance of maintaining a consistent and authentic personal brand. The speaker stressed the significance of aligning personal branding efforts with one's core values and expertise to ensure a strong and enduring brand image.
He focused on building an impactful online presence to enhance personal branding and shared tips on leveraging various digital platforms and creating high-quality content that aligns with the personal brand. Students were guided on developing their unique voice and storytelling abilities, and the speaker emphasized the importance of consistency and authenticity in content creation.
He discussed the significance of networking and collaborating with industry professionals to expand one's reach and opportunities. He emphasized the value of building relationships and nurturing connections for personal and professional growth.